RESOURCES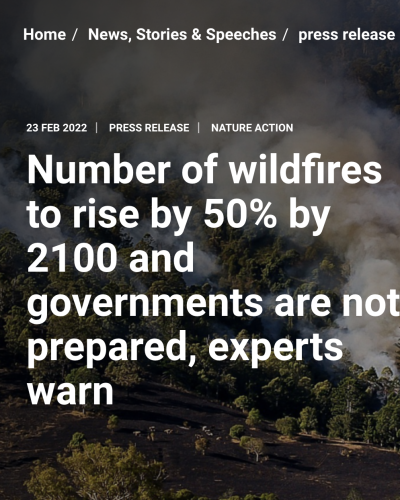 FOREST FIRES WILL INCREASE 50% BY 2100 AND GOVERNMENTS ARE NOT PREPARED.
Climate change and land-use change are projected to make wildfires more frequent and intense, with a global increase of extreme fires of up to 14 per cent by 2030, 30 per cent by the end of 2050 and 50 per cent by the end of the century, according to a new report by the UN Environment Programme and GRID-Arendal.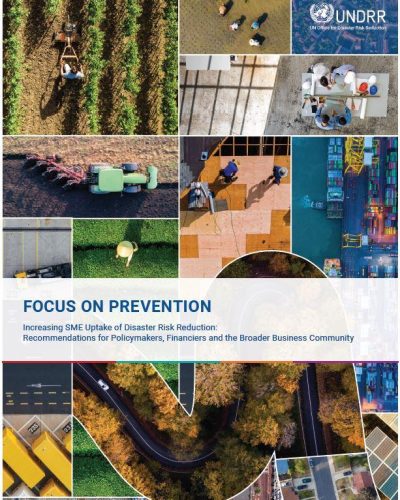 Focus on Prevention: Increasing SME Uptake of Disaster Risk Reduction: Recommendations for Policymakers, Financiers, and the Broader Business Community.
The UN Office for Disaster Risk Reduction (UNDRR) launched a new report at the end of 2021 to support small and medium enterprises (SMEs) in being disaster-ready. The report appeals to relevant stakeholders to take actions that not only support SMEs, but promote overall resilience and mutual benefit.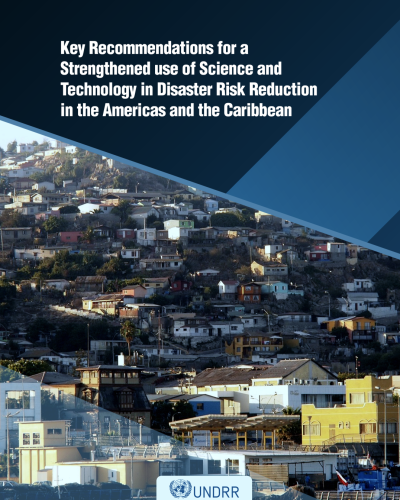 Science and Technology in disaster risk reduction
Key Recommendations for the Strengthened Use of Science and Technology in Disaster Risk Reduction in the Americas and the Caribbean (1st ed.).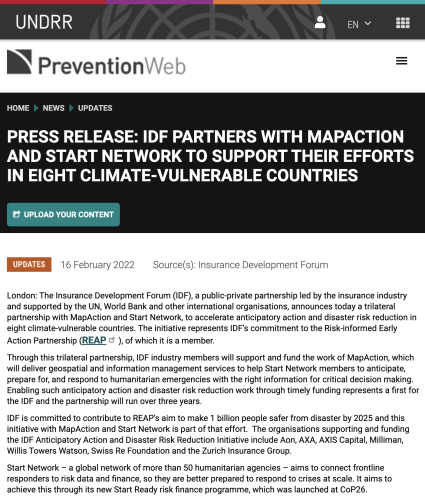 PRESS RELEASE: IDF PARTNERS WITH MAP ACTION AND START NETWORK TO SUPPORT THEIR EFFORTS IN EIGHT CLIMATE-VULNERABLE COUNTRIES
The Insurance Development Forum (IDF), a public-private partnership led by the insurance industry and supported by the UN, World Bank, and other international organizations, announced February 16, 2022 a trilateral partnership with MapAction and Start Network, to accelerate anticipatory action and disaster risk reduction in eight climate-vulnerable countries. The initiative represents IDF's commitment to the Risk-informed Early Action Partnership (news link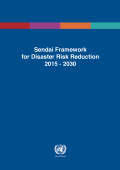 Sendai Framework for Disaster Risk Reduction
2015 – 2030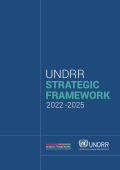 UNDRR Strategic Framework
2022 – 2025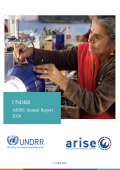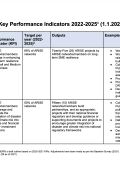 ARISE Focus Areas and Key Performance Indicators (KPIs) for 2022-2025